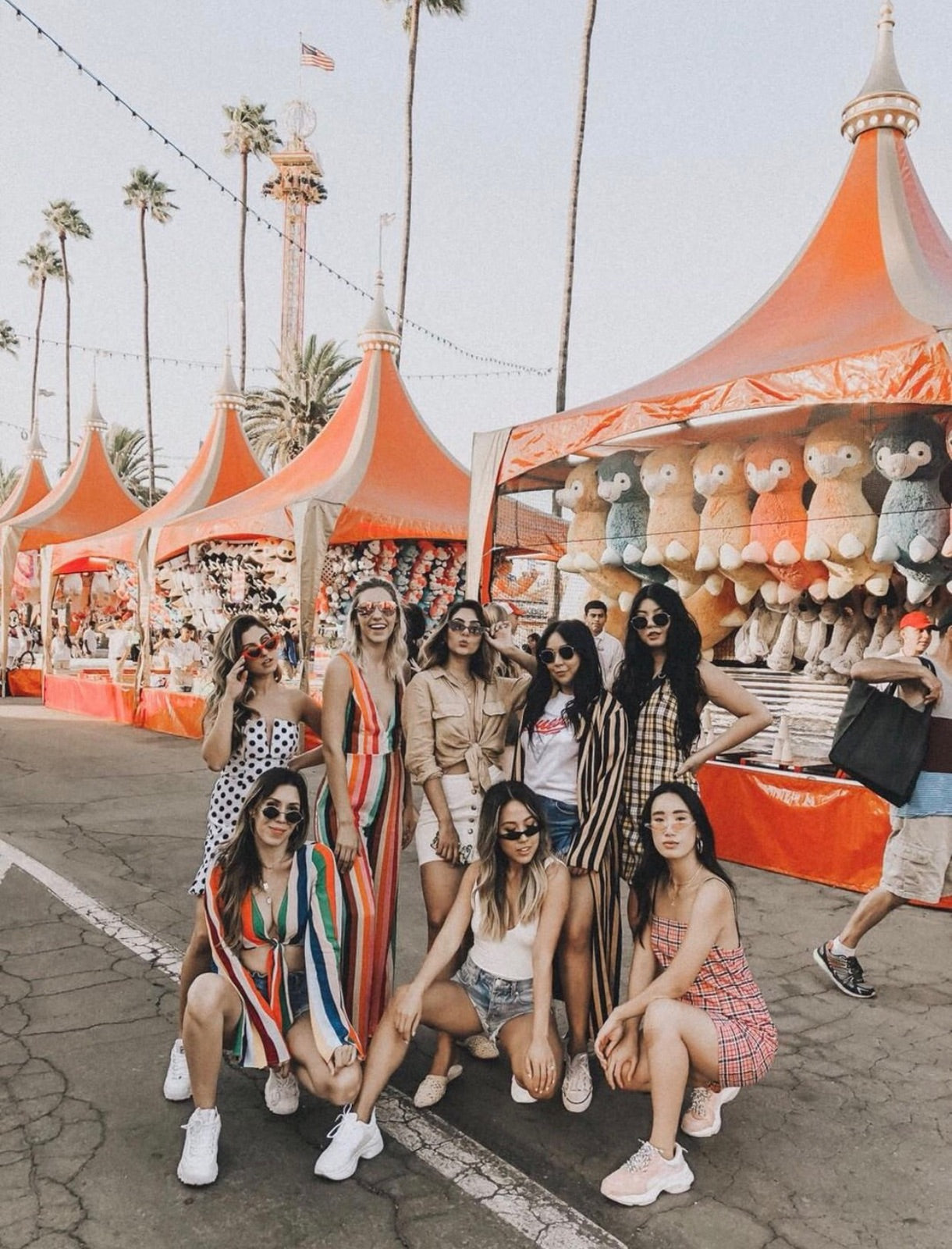 ASRTD recently hosted a brief meet up with some of our favorite influencers to attend the Los Angeles County Fair!
As they say, the weathers always nice and sunny in LA, so what better way to celebrate our recent launch than to spend a fun day out in the sun at one of our favorite local stomping grounds.
The temperature has been pretty fair this season, so the girls had a great time sporting our newest releases to knock out those summer rays.
Light checkered plaids and bold colorful stripes are a definite must haves this summer. Pair that up along with our stylish sunnies for the perfect summer flair combo.
Check out some of the recap photos from this exciting day for some inspiration on your next fair or festival outing.
Feeling a bit nostalgic yet? If these photos haven't made you want to want to plan your next fair outing, we honestly don't know what will!
Bring on the turkey legs, concessions stands, outrageous attractions and joyous laughter! Be sure to attend soon as the fair is only around for a brief time.
Be sure to follow all these lovely ladies on their social media handles. We'll link them all at the end of the post so be sure to shout them out and let them know how stunning they look in their outfits and as well our sunglasses.
See you guys again on our adventure!
Thanks again for a sensational day Jess, Kim, Katie, Anahita, Linh, Ruby, Sam & Gaby !