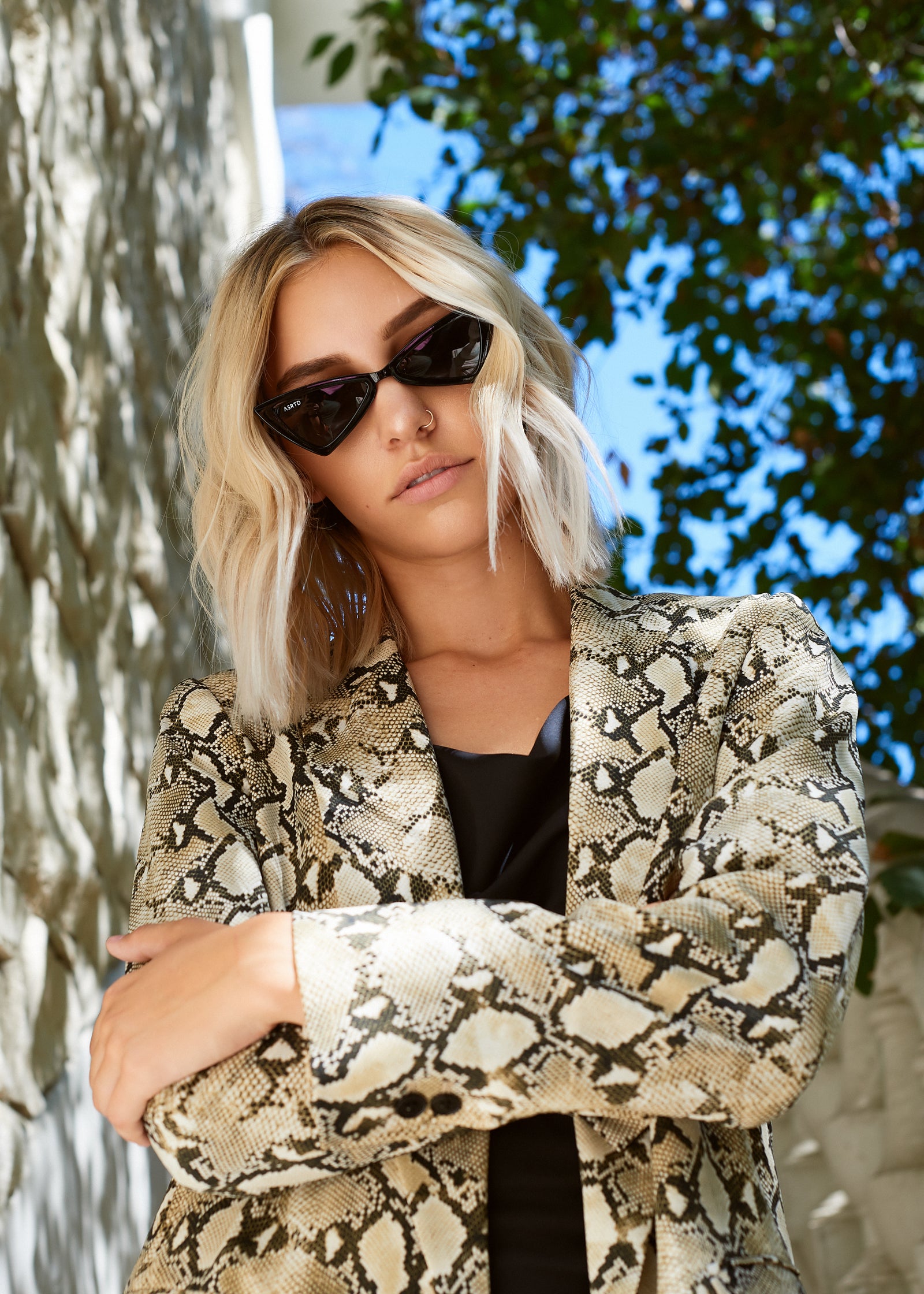 We know you've all been waiting but thanks for being patient! It's been a long time coming but here's fresh peek of the new look book we've been working on to get you all in the mood for fall.
Returning from our last carnival adventure, we brought back resident influencer Katie Lynn to showcase the products for our Collection 2 Line.
There's no better way to kick start the fall season than with our Collection 2 line up which features darker, and edgier sunnies. Check out these classic frames and how Katie styles them with her with statement pieces to complete her early fall outfits.
We've also heard a number of feedback coming straight from the fans about sizing issues regarding our sunglasses. We've taken your all your concerns and suggestions to heart so we've asked Katie to model our complete lineup from Collection 1 to Collection 2 to showcase how each of our sunglasses would look on your face. Hope this new feature helps you decide which pair suits you best, so don't miss out on our offers now.
We're also pleased to announce the soon to return HEX PLUS models in the popular gold green and gold brown color ways. They've been a sensation thus far and we're pleased to bring them back due to popular demand.
Stay tuned for our next blog post featuring an exclusive interview featuring Katie.
Thanks again for all the love and support!