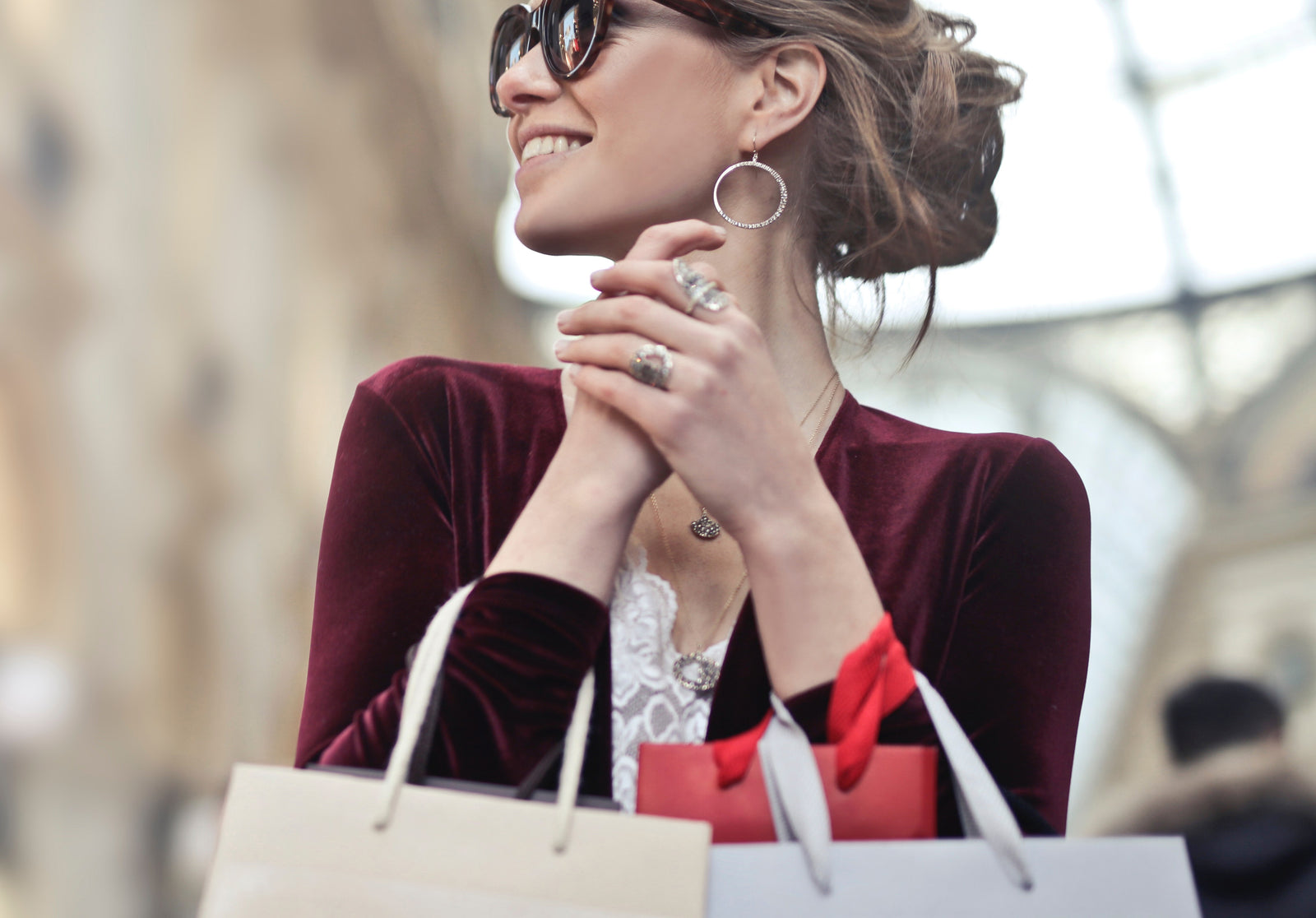 Black Friday is closing on us soon so ASRTD is kicking off our best deals of the year early with our Black Week promo campaign. It's the perfect time for you savvy deal shoppers to start working on your holiday gifting list early and at the convenience of your own home!
If you're living here in California then you know that sunshine is always in abundance all year long, so there's no better gift you can purchase for your loved ones this season than a new pair of stylish sunglasses. Nothing shows you really care more by protect their eyes from those harmful UV rays and keep them fashionably on trend.
Too many amazing frames to choose from? Here's a list of our top ten best selling pairs of sunglasses that would make the perfect gift for you, your friends or loved ones
1. Hex Plus
The Hex Plus is our best selling frame. The classic yet simply elegant design shouts style. These unisex frames are so versatile, you can pick them up for anyone on your gift list. Due to popular demand we're bringing back our most popular color ways soon so stay tuned for future announcements!
2. Hex
Just like our popular Hex Plus sunnies, these minimal frames are scaled down for our lovely gents and gals with a much smaller profile shot. Check our newly shot photos with popular influencer Katie Lynn Styles to see how these beautiful frames sit on our model.
3. Cara
If you're looking for a newly elevated look that screams luxury and sophistication then the Cara is your next best purchase. These popular frames are the best blend of both worlds; retro chic cat eye frames coupled with a bold gradient colored lens.
 4. Andi
Need a trendy frame with a conservative flare? The Andi is here to fill that gap. These modern square edged frames are understatedly bold and stylish. Perfect for anyone that wants to add a touch of spice to their daily fits.
5. Sera
If you want a statement piece with a unique feel and look, the Sera is sure to attract attention for all the right reasons. It's sleek design with unique diamond shaped lenses spark curiosity for those daring to take the risk.
6. Lenn
Popular frames inspired by rock legend John Lennon. These vintage styled, round, unisex frames are the iconic staples in anyone's wardrobe. Imagine all the amazing looks and styles you can put together with these favorite frames.
7. Jeri
Edgy Frames? Check. Effortlessly Chic? Check.  Empowering and Bold? Double Check. The Jeri is the micro cat eye you need to make an immediate style declaration. Break the status quo and choose these daring frames as your next best purchase.
8. Fox
What does the Fox say? The joke is definitely played out but this classic cat eye design has definitely made a comeback that's here to stay. These vintage inspired frames will inject the perfect old school Hollywood glamour into any of your outfits.
9. Shay
Looking for the perfect unisex aviator with a reflective high shine finish. Look no further because the Shay is your perfect fit. With a slim steel profile and uniquely colored mirror lens, you're sure to stop anyone right in their tracks.
10. Rey
A classic wayfarer styled frame that would add the perfect old school cool to any of your outfits. If you're looking for a universal look that never goes out of style, these are the guaranteed sunglasses that you would never rotate out of your repertoire.
Catch more deals and on the latest updates by signing for our newsletter now!