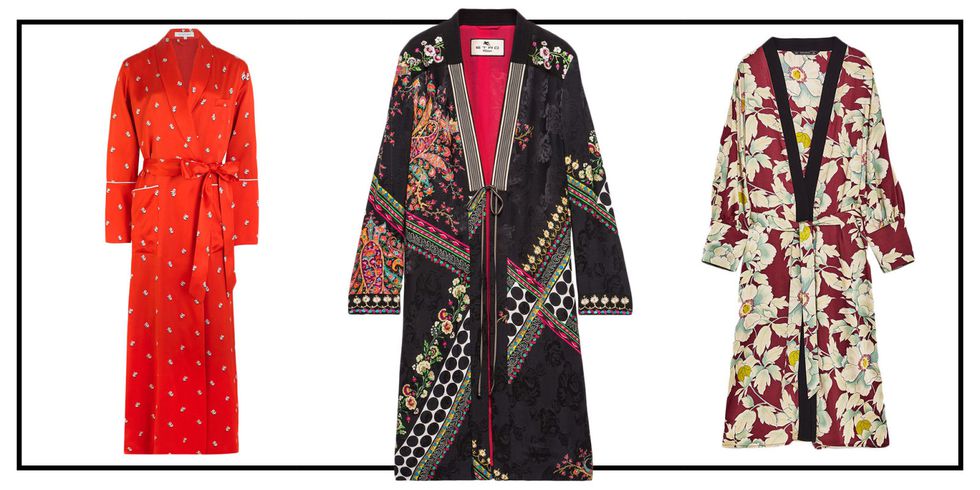 Pajama robe coats are slowly becoming the new key essentials to effortless fashion. Spotted on the Burberry runway, these loosely layered pieces have labeled its way as a high fashion statement. Here are 4 ensembles we've curated that will surely take you from the office to happy hour to bedtime.
Nothing more juxtaposed than this modern work ensemble. To finish this look, add a cute bralette and a pair of stilettos.
Who says you can't have a glass of mimosa during brunch? Throw in a slip dress with your pajama robe for a full-on boudoir look. Choose a minimal pair of ankle strap heels and finish with a pair of classic sunglasses.
Add a little chic to your basic jorts and tank combo by styling this wrap dress as a coat á la Emily Ratajkowski. Channel your inner Jane Birkin by carrying a basket bag. Perfect for picnics, walks in the park or a leisure day outdoors.
Quick errand to run? Just grab an edgy pair of sunglasses and slip-on sandals, and you'll be ready to go in no time.