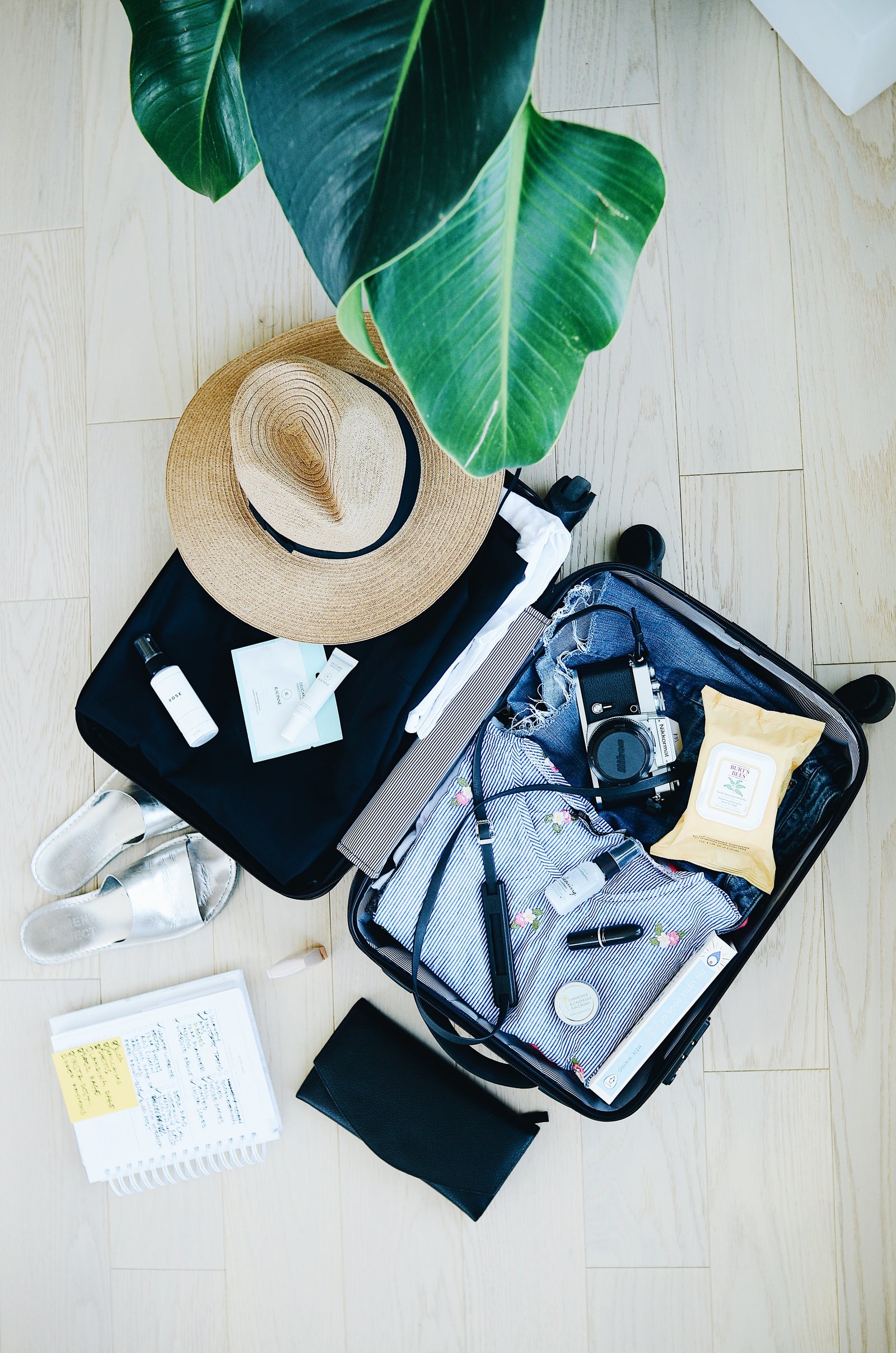 While most blogs tip on which clothes to pack, ASRTD eyewear brings you the essentials you'll be needing for luxury, entertainment and comfort as you cruise through the road. Here's a list of the top 8 Roads Trip Essentials we found most convenient on our recent trip across the country. Check it out and let us know what your favorites are to pack for the long haul.
1. Neck Pillow and Blanket
Whether relaxing or driving, a functional neck pillow is your best friend and greatest source of comfort for the long journey ahead. Also having a cozy blanket on hand as well confirms ease. Here are some of our favorite pillow and blankets for the ride.
Memory foam is a definite must! Having the option of either cool or warm side allows you to flexibly adjust to any weather or temperature changes. Just be careful not to get too snug as you could doze off without notice.
Serapes or Mexican styled blankets are a great bargain accessory piece as well. They are highly versatile and can be used as a makeshift picnic blanket or be worn as a trendy shawl. These chic, layered blankets go well with any outfit on the road.
We recommend pairing them with our Fays or any other sunglass selected from our store, along with a nicely brimmed straw hat to complete this summer styled look.
2. Car Splitter and Multiple Cords
In this tech driven modern landscape, staying connected is more important than ever. Whether you're browsing your daily reads, staying up to date on the latest trends, or just browsing your feeds on social media, you need to stay well charged throughout the day.
To ensure all your devices are getting a sufficient supply of energy, we recommend picking up either a car charger with multiple ports (4 if you're in a full vehicle) or a power inverter along with compatible cords so you can stay connected whether you're on the Android or iOS ecosystem.
Be sure to pick up a multiport charger with 2.4A output to ensure you're getting the quickest charge possible for all your smaller devices. This will keep you from having to lug around a hefty mobile power bank and allow you to enjoy your experience whenever you've reached your destination.
For our friends who are always working on the go, a car power inverter is a definite godsend. A mobile power inverter allows you to plug in any device that utilizes a regular 120V AC outlet, so you can keep your laptops or other major devices at peak performance. This means editing your videos or photos on the fly and allowing you to stay active during the long drive.
3. Car Mount
Much like our previous recommendation, this accessory is often overlooked for its convenience. Having a reliable car mount allows you to safely navigate the road without diverting your attention away from what's really important.
Most vehicles don't come preset with a navigation system so generally speaking most users are relying on their mobile devices to ensure they safely reach their destination. We would definitely recommend a magnetic mount that you can adhere to the dashboard or a window mounted alternative to stay within your peripherals.
Here's a small tip, you can have a centered window mount to allow a device to stream video to keep the kids or passengers in the backseat entertained. Just be sure to have the AUX cable plugged in or your Bluetooth enabled to allow the volume to project out of the car speakers and keep the party rolling.
4. Netflix or Spotify
Long road trip ahead? Why don't you catch up on your favorite Netflixseries or start a new one with your friends/family? We had a lot of fun catching up on the latest season of Black Mirror. Having something to binge on cross country will definitely make the long drives that much more bearable.
Not fan of long series? Don't worry, just put on your favorite playlistand jam through great music in courtesy of your designated DJ (which by unspoken law Is definitely the person on the passenger seat). We would recommend putting those karaoke hits on first to get the journey started in perfect fashion.
5. Cooler
Keep yourselves hydrated by stacking up bottles of water in the trunk of your vehicle. Snacks are a great way of replenishing yourselves for a very long drive before a pitstop towards your immediate destination.
You can keep all of these items fresh and brisk by bringing along a cooler for the ride. We recommend bringing a collapsible alternativeto ensure you're traveling compact and have as much real estate for leg room as possible.
Alternatively, it can also serve as great cooling pad/work station to rest your laptop on during the ride. You can save yourself from experiencing the trauma of having prolong heat thighs; a definite win in everyone's book.
Ran out of snacks or drinks? Have a quick stop at a mini mart while pouring gas to refill all your essential needs.
6. Your Favorite Sunnies
Ignoring the world, seizing the day, or maybe just simply protecting your eyes from UV Rays- a pair of sunglasses goes a long way for road trips. They're the best road trip fashion accessories to have if you want to make a statement to your fellow roadies.
Check out our latest collection here to see what suits your palette more. We would highly recommend our second collection as there are more bolder and brighter selections to enhance any summer time vibe.
7. Sanitary Wipes
It goes without saying that being trapped in a small enclosed space for prolong periods of time can get a little uncomfortable, especially when you're riding in a loaded vehicle. Sanitation and proper hygiene will be a saving grace to all those along for the ride.
Carry some sanitary wipes to ensure everyone is feeling fresh and vibrant. They also great to use when waking up from a nap to give you that extra jolt of energy needed to tackle the rest of the trip.
8. Camera
What better way to document and capture the full experience of your trip than to bring a suitable camera. Polaroids are an essential staple for almost any road trip, we recommend picking up one with a small mirrored lens to allow you to capture the most picturesque selfies or any eventful experiences during your journey.
GoPros are highly recommended as well. They are the most versatile camera you can use and sturdy enough for any outdoor activities you may be involved in. Be sure to pair it up with a stabilizing karma stick to get your scenic roadside B roll shots during the drive.
That concludes the Top 8 Road Trip Essentials we would recommend to for you guys. Like our sunglasses- luxury and comfort is what we strive for, but never having to sacrifice your wallet. All these tips are based on the experience we had when our team embarked on a recent cross state US road trip. Hope you found these essentials helpful and remember to be safe during your travels. Let us know what tips you would recommend as well and stay tuned for our next blog post.
Enjoy your trip!